It's that time of year again when we're all getting unreasonably annoyed by that person breathing in the the library (how dare they). But SUSU have the answer to all our problems in the form of goats and inflatables (not sure where the bananas are at this year).

Back by popular demand the Stress Less Fest is here to help get us through exam period. Here's what SUSU have lined up:
Chill Out Hub on the Concourse, May 18-June 5
De-stress and Stretch in the Martial Arts Room, 9:45am-10:30am, May 19, 20, 26 and June 2-3
The Art of Calm: Practicing Relaxation in building 4 room 1035, 1:30pm-2:15pm, May 20 and 27
Petting Zoo on the Redbrick, 11am-2pm, May 22
Lego Movie, Union Films, 8pm-9:45pm, May 24
How To Train Your Dragon 2, Union Films, 7pm-8:40pm, May 26
Inflatable Day on the Redbrick, 10am-6pm, May 28
Culture Cafe, Bar 2, 3pm-9pm, June 4
Guide Dog Petting on the Redbrick, 11am-2pm, June 14
Results Hub, June 19 and 26
The safety bus will also be on campus until June 5.
For more information and events, check out the Facebook event .
Here are some of our favourite pictures from the petting zoo in previous years: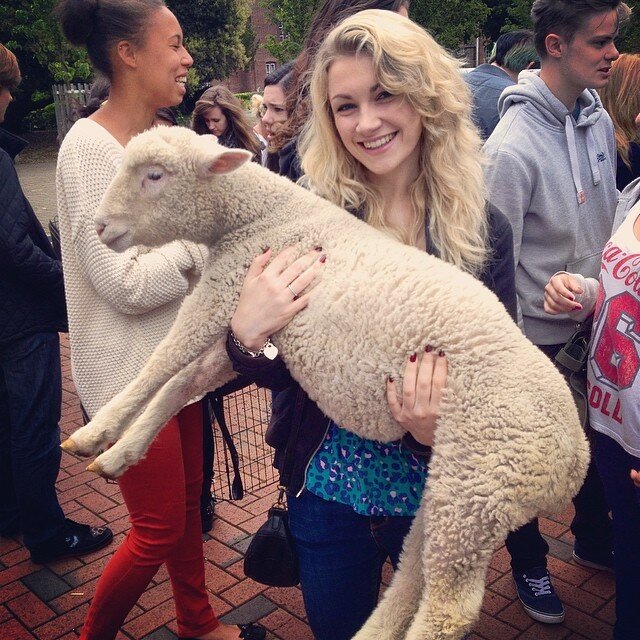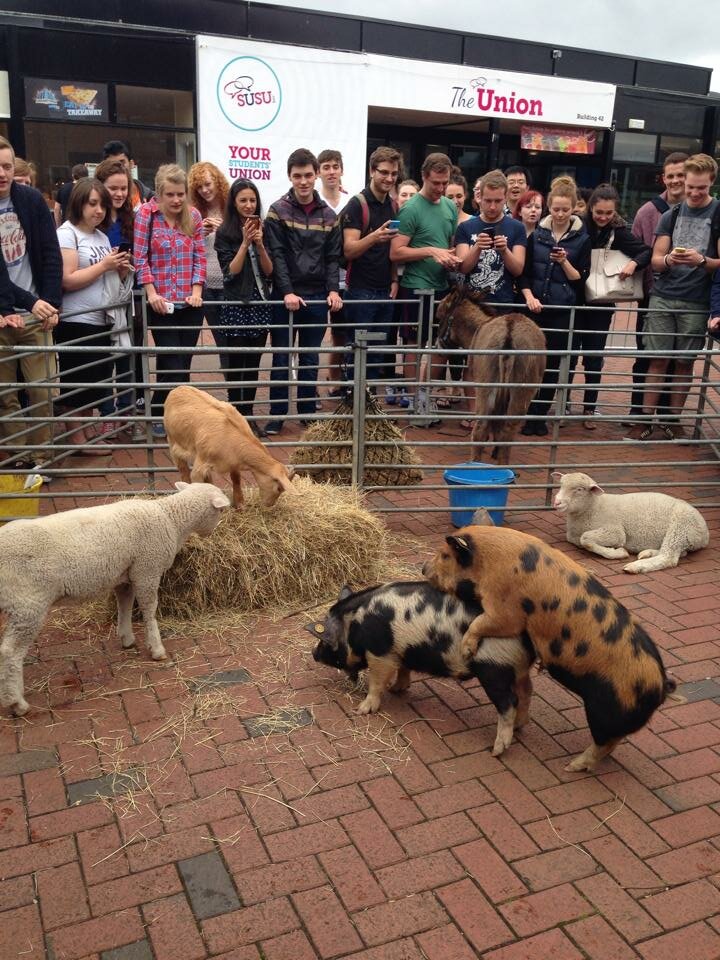 What are you most looking forward to? Let us know in the comments!