Basshunter is the latest act to be revealed for the 2015 Grad Ball.
Basshunter will be joining Labrinth and Katy B in the Ice House for the nineties and noughties themed room of the 'Music Through the Ages' Grad Ball.
B*Witched will be performing in the eighties and nineties Disco Room.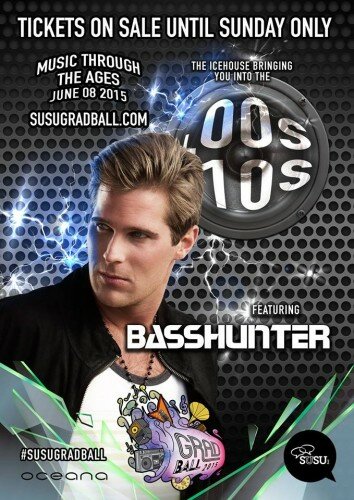 The Swedish singer-songwriter and DJ has released six albums in total, two in the UK. But if you know more that 'Now You're Gone' and 'All I Ever Wanted' then we're impressed.
I think it's fair to say, a Celebrity Big Brother reject isn't all we ever wanted.
The Grad Ball is taking place on June 8th 2015 in Oceana. You can buy your tickets from the SUSU Box Office for £50.
What do you think about the current Grad Ball line up? Let us know in the comments!