Despite some of the negativity surrounding Grad Ball, we know there are some people actually looking forward to the acts, (or at least their one hit wonders) so here is a breakdown of the times that each act will be performing in each room.

Ice House
Jamie Ings- 20:00
Katy B- 23:00
Labrinth-00:00
Basshunter- 01:00
Jamie Ings-02:00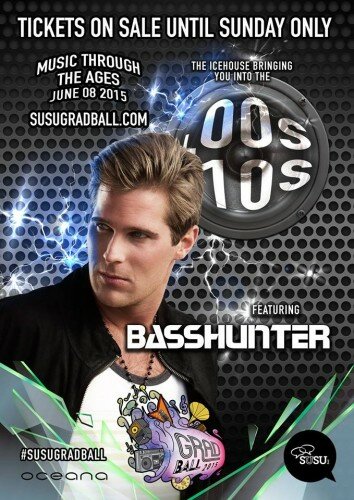 Disco
Surge Radio-20:00
DropDivision-22:00
B*Wicthed-23:00
S Club 3-00:00
DropDivision-01:00

Bar Quarter
DJ Soc-20:00
ABBA Tribute-22:00
Robbie Williams Tribute-23:00
Lady Gaga Tribute-00:00
Pink Tribute-01:00
Scarlett May- 02:00

Grad Ball is taking place in Oceana on June 8 2015, and the theme is music through the ages.
Quick reminder, don't forget to take ID and, if you haven't already, you have until 6pm on Monday to collect your ticket from the SUSU Box Office in building 42.
Are you looking forward to Grad Ball? Let us know in the comments!