The delicious delicacies of 7Bone, Shrimp & Burger and Kuti's Brasserie are now available straight to your door due to the launch of Deliveroo, a 'premium restaurant food delivery service'.

Southampton is home to a number of independent restaurants that are unable to deliver the food they make on their own, and CEO and Founder of Deliveroo William Shu says "Deliveroo changes this for the residents of Southampton."
He continues:
Southampton is known for championing independent establishments with a burgeoning foodie scene that also includes some great local chain restaurants,

Until now, food delivery services in the city have not catered for those who want to enjoy premium restaurant ­standard dishes in the comfort of their home or office.
They'll deliver from Mango, Tortilla, Mexigo, Marshalls and many other student faves (No Manzils, though!)
Deliveroo is already live in 18 cities across the UK, and after their launch on Friday across the south coast they are now coming to the rescue of Southampton students everywhere (well, within the delivery zone that is – town centre, Portswood, Bassett and Shirley).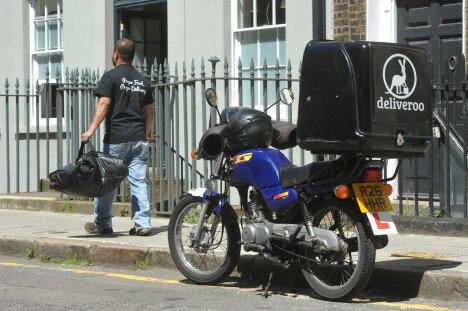 They charge just £2.50 for this service, which we're all more than happy to pay when suffering with the hangover from hell that only a portion of Dirty Fries can cure, and delivers your food in an average of 32 minutes – not bad at all!
The service is up and running now, so should be well oiled by the time the students descend on Southampton in their thousands in September, for all Portswood dwellers especially this is almost guaranteed to be a complete game-changer.
Check out Deliveroo's website here to see if your favourite restaurant is on the service – and enjoy!
Game-changer or diet-killer? Let us know your thoughts in the comments!