Have you ever thought your dramatic talents are wasted on the everyday mundanity of university life? Have you secretly always known you were destined for the big screen? Are you simply lacking in funds and looking for a way to raise moolah that doesn't involve questionable life choices?
This could be your big breakthrough. Leading UK extras agency 2020 Casting are coming to Southampton to recruit PAID extras for a major Hollywood feature film set in the Southampton area.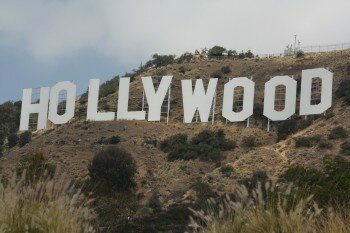 While specifics such as the genre and title of the film are yet to be revealed, 2020 Casting have confirmed that they would like the production to involve as many local people to the Southampton area as possible.
The shoot will take place around the beginning of November, and they are seeking people who are potentially free for several days of filming. Note that in order to be eligible for a part as an extra you must be legally allowed to work in the UK and have a valid National Insurance number.
2020 Casting's event organiser said:
We are looking to recruit people to be extras in a major Hollywood feature film shooting in the Southampton area. The work will be well paid (approx. £120 for 11 hours) and it is an opportunity to have a couple of days working on a big film set.
2020 Casting have previously supplied extras for a plethora of box office hits from World War Z, to The Dark Night Rises, Harry Potter, Sherlock Holmes, The Invisible Woman and Star Wars Episode One.
So if your eyes are already sparkling at the thought of your big break and visions of Oscar nominations are flashing through your mind (perhaps somewhat prematurely), simply head to the OPEN CASTING at the Cube on Tuesday 21st October between 12pm and 2pm to dazzle the production team with your talent.

If you do make it onto the big screen, don't forget us at the Soton Tab!