This year's Southampton Freshers are in for a treat, as the Student Union's Freshers' Masterpass is back.
The access all areas pass was introduced for the first time last year, providing students with entry to big club nights, live music events, comedy shows, top acts, bar socials, pub crawls, free food and much more.
But SUSU have announced that the pass is "bigger and better" this year, providing access to more events than ever before, as well as discounts including 10% off selected food and drinks in SUSU venues across the entire six week Freshers' period.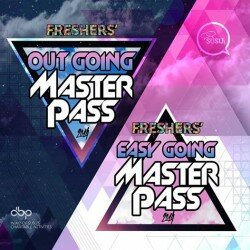 There are two types of Masterpass to choose from:
For those who want to hit it hard, the 'Outgoing' Masterpass (£95) will give access to over a whopping 60 events. These will include big club nights such as the UV Rave Welcome Party, Submission, Bloc Party, Silent Disco, the Big Night Out and the Halloween FOAM Party, as well as several performances from well-known artists.
Alternatively, for those don't fancy going totally wild, the 'Easy-Going' Masterpass (£65) will give access to over 25 top events, including events such as Laughter Lounge, Dine Out in Southampton, The 'Pub' Stroll, Crazy Golf, Roller Disco, Cheese and Wine, Film Nights, Murder Mystery and Freshers Ball.
Find out more about these magical passes and exciting events on SUSU's events . Tickets can be purchased at the SUSU box office, which can be accessed here.
Freshers, which pass will you go for? Which events are you buzzing about? Let us know in the comments below…